It's time for my annual migration from Britain to escape Noddy Holder and his elves (a strange image, but keep it with you). I've received lots of Christmas cards this year asking me what I'm going to do next. Since 2012 was the year I managed to climb Everest, the pressure clearly seems to be on to do something even more exciting. Honestly, some people are never satisfied!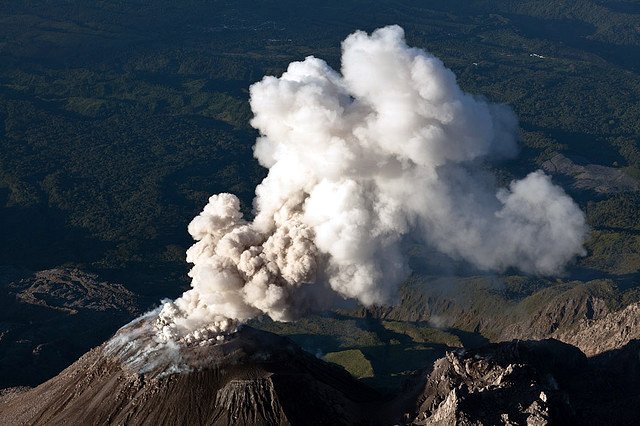 So while I wait for funding to come through for my trip to Mars to climb Olympus Mons, the highest mountain in the Solar System, I need to do something more to keep these people off my back. Since I'm actually just a humble hill walker rather than a hardcore mountain climber, completing a bold new route up Death Crack on the North Face of the Terrorhorn without oxygen, solo and blindfolded, dressed in only a yak-skin thong, is out of the question. Just going somewhere remote and mountainous with nice views – which is what I'd like to do – isn't going to impress these people either, unless there's some sort of a twist.
Just to make things a bit more interesting, then, I've decided to climb some hills with steam rising out of them. Guatemala sits on the junction of three of the world's major tectonic plates, the North American Plate, the Caribbean Plate, and the Cocos Plate, and has a chain of 30 volcanoes running along the plate boundary parallel to the Pacific Ocean, four of which are currently active. Two of them erupted this year. 30,000 people were evacuated from their homes when Volcan Fuego, near the town of Antigua, erupted in September, and three weeks ago residents of Retalhuleu found their cars covered in a grey film of volcanic ash after increased activity on nearby Volcan Santa Maria. Santa Maria's eruption in 1902 was one of the four biggest volcanic eruptions of the 20th century, and killed more than 5,000 people.
More poignantly, its position on plate boundaries means major earthquakes are virtually an annual occurrence in Guatemala. Most recently an earthquake on 7 November just off the Pacific coast measured 7.4 on the Richter scale and left around 50 people dead in the town of San Marcos. I will be travelling through this area and I expect it to be a sobering experience. Many thousands of people were left homeless, and it's likely much infrastructure will still be destroyed. Guatemala's most devastating earthquake occurred near Guatemala City in 1976 and caused some 23,000 deaths. With so many natural disasters affecting them, I expect Guatemalans, many of whom are descended from the great Mayan civilisations of Central America, to be a stoic race of people. The phrase objective danger is used a lot in mountaineering, to indicate dangers such as storm and avalanche which are beyond our control. Perhaps a more widely used phrase for this is acts of God. They are avoidable only by staying away, which of course means for many people they are unavoidable and it's necessary to adapt life to accommodate them.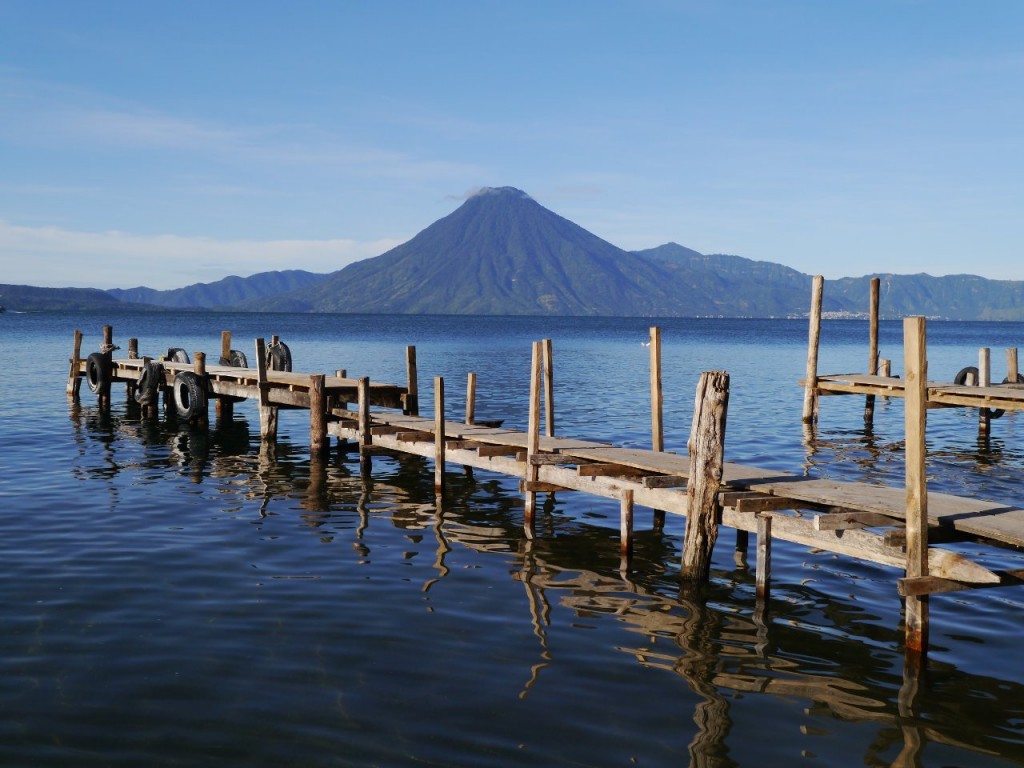 As well as learning some life lessons in stoicism, my plan is to climb some of the country's volcanoes, including the highest, 4220m Tajumulco, which is also the highest mountain in Central America. None of the mountains are high enough to be glaciated, so I expect them to be easy walks, but summit success is far from guaranteed. Although I've climbed a few much bigger volcanoes, this time I'm likely to have my first experience of being turned back by volcanic activity. While being hit by flying debris is a remote possibility, the volcanic gases emitted by most volcanoes contain powerful fumes which it's not wise to get too close to.
I expect my choice of destination this year will be a surprise to some people. It's true these mountains will be gentler than my usual fare, and they are also quite accessible by road, so there won't be any remote trekking needed to get to them. My love of mountains has always originated from a love of the scenery, and although glaciated peaks have a special charm which I will never get bored of, nothing beats experiencing something for the first time. I've looked down into some pretty impressive volcanic craters – Pico de Orizaba in Mexico and Cotopaxi in Ecuador being the most notable – but I've never walked among active volcanoes, and I'm looking forward to it.
And hopefully I won't have to listen to Cliff Richard like many of you will be forced to do over the next couple of weeks.
To receive email notifications of my blog posts about mountains and occasional info about new releases, join my mailing list and get a free ebook.