Here's some Christmas cheer for those of you who have been enjoying a plump turkey and a really good stuffing today. I tore the following page from the comic Viz when I was much younger than I am now, and it has been sitting quietly in a picture frame on my hallway wall for many years. It's time it reached a wider audience.
I'm sure many of you will remember Viz from your school days. This particular cartoon strip features the character Finbarr Saunders and his Double Entendres, and is the episode where Mr Gimlet takes Finbarr mountaineering.
With apologies to those of you who don't like schoolboy humour. And for those of you here for the first time, welcome to my blog and merry Christmas!
If you're having trouble reading it you can click on the image to expand it to full screen size, though perhaps it's better if you didn't. 😉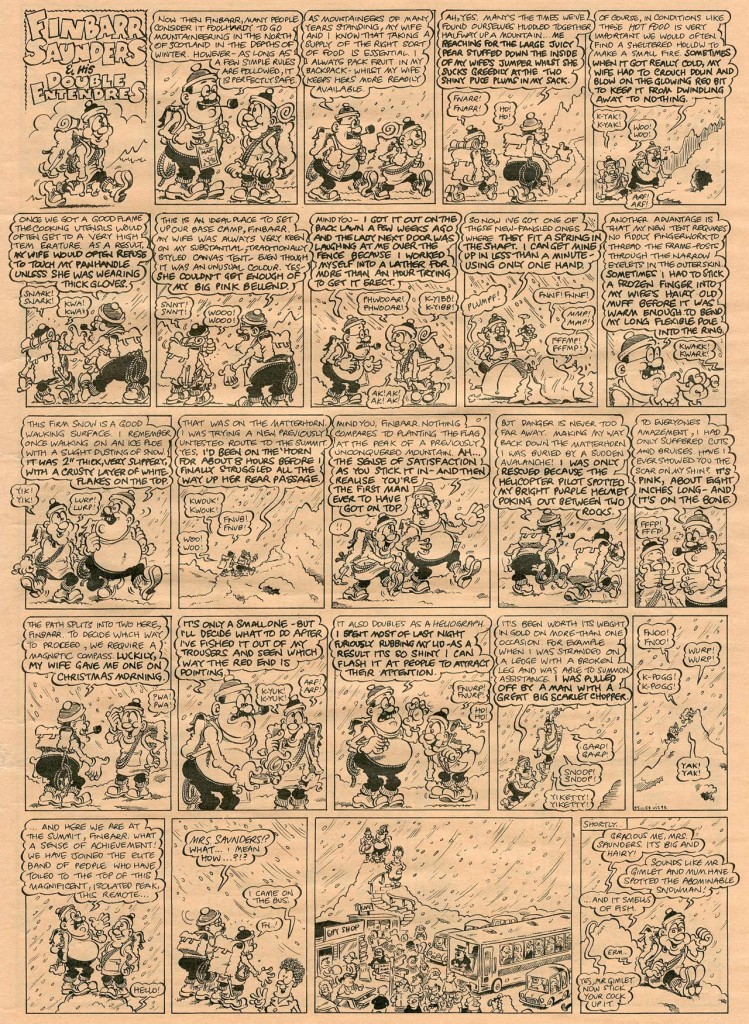 To receive email notifications of my blog posts about mountains and occasional info about new releases, join my mailing list and get a free ebook.