As a digital communications professional who has worked in central government for much of the last three years, I've managed to remain deliciously apathetic to the world of politics. This may seem strange, for you would think a person whose job it was to use technology to communicate government policy would at least need an interest, but this isn't the case. For sure, it's necessary to have an understanding of the content and key issues, but this doesn't require an emotional attachment to it. I've been able to tell people quite truthfully that I have no interest in politics.
Anyway, all this changed last week. I suppose at some point politics has to encroach upon life. Yes, I know, the health service, the banking crisis, education – these are all things that affect us, but I've never felt that little ripples in any of these issues have affected my quality of life significantly. Things get better, things get worse, but you adapt, and as long as you're happy, everything's OK.
It wasn't always like this. For a long time I was an active member of the Labour Party. In 1997 I took a day's holiday from work to canvass from door to door in Mitcham and Morden, my nearest marginal constituency. I even attended a rally. But since then my membership has lapsed and my interest in political issues died, not – or so I thought – because of the policies of the Labour government once they were in power, but more because of my own life experience. I suppose I mellowed. I travelled a lot more and saw people who didn't have the things we have here in the West, who lived in circumstances we'd consider unbearable, yet could still be as happy as we could.
As a lover of the outdoors, who spends a lot of time walking, climbing and appreciating the land I live in, there remained one issue close to my heart – the environment – but all of the UK's main political parties appeared to be converging on that issue, a shared belief that we now have a responsibility to look after the natural world around us. The Labour government introduced the Right to Roam, opening up millions of hectares of privately-owned open country to everyone, they created four new national parks (Loch Lomond and the Trossachs; the Cairngorms; the New Forest; and the South Downs), and new legislation was introduced giving farmers incentives to encourage wildlife. And it wasn't just the Labour Party. The Conservative Party suddenly went environmentally-friendly as well – they even added a tree to their logo to demonstrate this!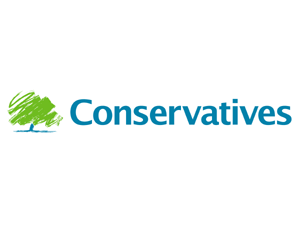 How deeply ironic that seems this week of all weeks – a tree on the logo. Last week the government launched a consultation on proposals to sell 105,000 hectares of land owned and managed by the Forestry Commission, a government body, into private ownership.
Well, fine, I thought, it's only 105,000 hectares after all, and some organisations, such as the National Trust or the Woodland Trust might turn out to be better owners than the Forestry Commission. I blogged about this last week, so won't repeat the arguments here.
There have since been further developments and more information has emerged:
More than 300,000 people have signed a petition opposing the sale of forests;
The 105,000 hectares may not seem like very much, but it includes 50% of woodland in England that is publicly accessible;
It turns out some Forestry Commission land has been sold already without any consultation, to private individuals who have immediately blocked access;
Rigg Wood in Grizedale, Cumbria, for example, had a padlocked gate put up across an area of land which had been declared publicly accessible by Right to Roam legislation. This means it's perfectly legal to climb over the gate and walk through the wood, but it's somewhat against the spirit of the new law, and few people would realise this;
BBC's Newsnight programme estimated that only about 9% of the land is likely to be purchased by charitable trusts and local communities;
The Woodland Trust has questioned whether charitable bodies have the resources available to absorb the work currently done by the Forestry Commission in managing the forests. The National Trust has echoed the need for government funding to be made available to charitable bodies if ownership and management is to be transferred;
Some commentators have questioned whether the sale won't in fact end up costing the tax payer more in the long run;
It has been estimated that management of forests costs the tax payer only 30p per person per year to run;
The consultation doesn't ask whether the land should be sold, merely how it should be sold.
Since last week's blog post I now have my doubts about whether the land should be sold at all; it seems the proposals haven't really been thought through, and as a money raising exercise for government the idea is flawed. Sales that have taken place already have been to private individuals, and there have been no guarantees over public access and environmental protection for wildlife. I don't want my woodlands being sold to someone who has no concern for these factors and has bought the land just to make money.
But I love the UK countryside, its network of footpaths criss crossing mountains, forests and fields, and the new rights walkers and other countryside lovers have been given to roam over areas of open country. I don't want to see these things that contribute so much to my quality of life to be taken away from me just because I've been told we're in a credit crunch and the government has to do something to reduce our budget deficit. Credit crunches and budget deficits are meaningless gibberish, anyway; a pleasant walk in the woods, however, is very real. You may as well tell me our forests need to be sold to protect us from orcs and goblins.
In the meantime I now have to spend my precious weekend reading a boring old government consultation document and responding to it, instead of getting out of London and getting some fresh air. There's a vote in parliament next Wednesday, and I need to write to my local MP to ask her to oppose the plans. Last week I contributed money to a poster campaign raising awareness of the issue.
I wish I could stay out of politics, but it seems I can't. Damn you, Coalition! 🙁
To receive email notifications of my blog posts about mountains and occasional info about new releases, join my mailing list and get a free ebook.