Here's an interesting little postscript to yesterday's eyewitness account of the 18 April avalanche in the Khumbu Icefall.
After publishing my post yesterday I was contacted by one of my team mates in the Altitude Junkies team on Everest this year, Mel Huang from China. Mel has been studying before and after photographs of the West Shoulder and Khumbu Icefall in order to analyse precisely what happened.
We knew already the avalanche had been started by a chunk of ice breaking off the West Shoulder, which caused snow and ice to billow across the entire width of the icefall (captured in the photograph I published in yesterday's post).
Mel has calculated that a 40m x 40m piece of serac fell away from the West Shoulder, approximately contained within the dotted yellow lines in the diagram below. The green feature points in the diagram did not change when the avalanche occurred.
Mel is from China, so the before shot is on the right, and the after shot on the left. You can click on the diagram to expand it to full screen size.
Many thanks to Mel for giving me permission to reproduce this diagram, which is dedicated to the 16 who died that day.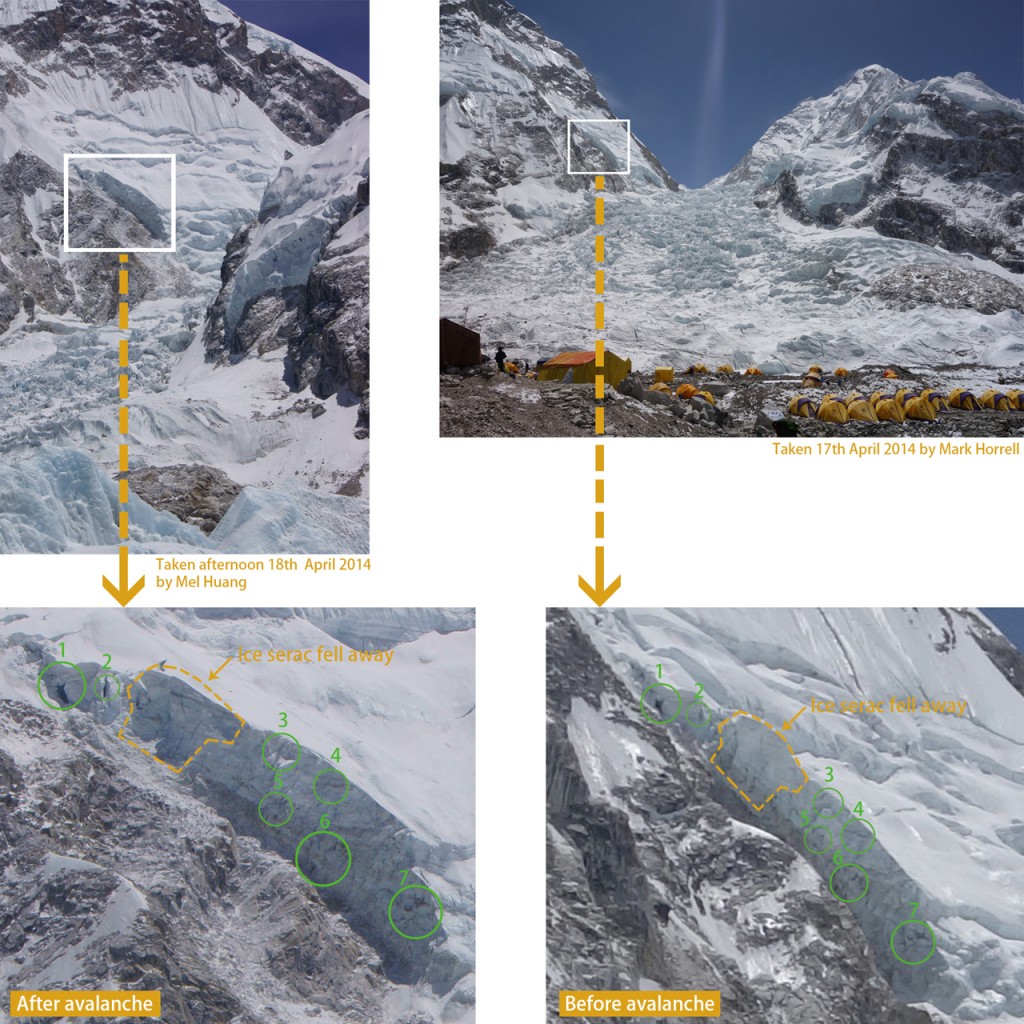 To receive email notifications of my blog posts about mountains and occasional info about new releases, join my mailing list and get a free ebook.