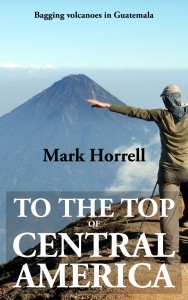 ISBN: 9781310098222
Goodreads | Buy this book | Praise from readers
See all books in the Footsteps on the Mountain Travel Diaries series
About this book
Guatemala sits on the junction of three of the world?s major tectonic plates, suffers frequent earthquakes and has a chain of thirty volcanoes running along the plate boundary parallel to the Pacific Ocean, four of which are active. It's not the sort of place most people think of spending their Christmas holidays, but that's exactly what I did.
Accompanied by a disparate group of Brits, Americans, Irishmen, Greeks and Guatemalans, I set out to climb seven volcanoes in eleven days, including Volcan Tajumulco, the highest mountain in Central America.
As a mountaineer I'm used to contending with objective dangers such as storms and avalanches, but I've never been turned back by thermal activity, and with volcanic gases emitting powerful fumes and the risk of being hit by flying debris a remote possibility, summit success is far from guaranteed. How would the top of Central America compare with other peaks I've climbed?
Buy this book
Praise from readers
"I really enjoy these well written books that give me a feel of 'I was there' without having to set up my tent in the rain or eat horrible food. Great series!"