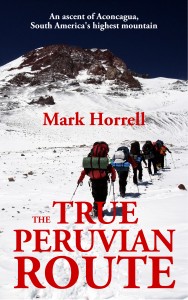 ISBN: 9781301874484 | ASIN: B005JS9S9W

Goodreads | Buy this book | Praise from readers
See all books in the Footsteps on the Mountain Travel Diaries series
About this book
Mountaineering is an activity where true elation and deep disappointment thrive in equal measure. Nothing exemplifies this more than the story of my two attempts on Aconcagua, the highest mountain in the world outside Asia, and one of the Seven Summits. This is the story of the second, happier half.
In 2005 I set off up the Normal Route on Aconcagua's western side, possibly one of the most boring routes on a big mountain anywhere in the world. I spent several weeks staring at a huge featureless scree slope, and was turned back on a cold summit day by a guide who gave up much too easily.
In 2010 I tried the eastern side of the mountain, a much more interesting climb, and was privileged to be guided by a wise old Peruvian who had climbed Aconcagua more times than anyone. It soon became clear that you don't get a record like that unless you are willing to do all you can to defeat every obstacle the mountain throws at you. It was an altogether different experience, and one with many happy memories.
Buy this book
Praise from readers
"I think this is the best one of the whole series (I have bought them all)."
"An awesome window into more commercial mountaineering. The author is entertaining and likeable and did I mention a host of phenomenal photography both in the book and on Mark's website."
"Gives a good insight into climbing and trekking in the area."
"Mark Horrell has a unique style of writing and is very interesting. The True Peruvian Route is excellent reading and not just for mountaineering junkies."
"You will get his style and just plain enjoy his descriptions of some distant destination … I would love to have been able to live the life he has!"
"This got me signed up to climb the same mountain!"
"As usual he has those nice little human touches in his writing. Worth the read about one of the world's significant mountains and gives a flavor of going on a guided trip."
"Well written … Captures the feelings of a tired body and the will to push on."
"Enjoy Mark Horrell's books immensely and this one is no exception. His style of writing makes you feel like you are there with him, so much so that I have read it twice now! "
"This was a real quickie, but no less enjoyable than Mark's longer journeys, especially because of the beautiful photos he includes."
"Buy it. Read it. Be inspired!"