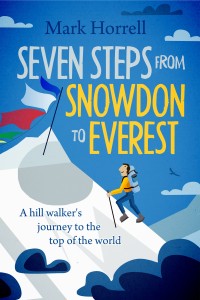 A hill walker's journey to the top of the world
Mark had been an ordinary hiker who had only read books about mountaineering. When he signed up for an organised trek in Nepal with a group of elderly ladies, little did he know that ten years later he would be attempting to climb the world's highest mountain. Funny, incisive and heartfelt, his journey provides a refreshingly honest portrait of the joys and torments of a modern-day Everest climber.
---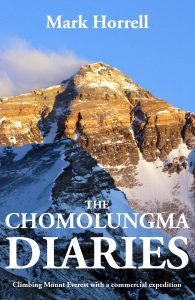 Climbing Mount Everest with a commercial expedition
In April 2012 Mark Horrell travelled to Tibet hoping to become, if not the first person to climb Mount Everest, at least the first Karl Pilkington lookalike to do so. The Chomolungma Diaries is a true story of ordinary people climbing Mount Everest with a commercial expedition, and preparing for the biggest day of their lives.
---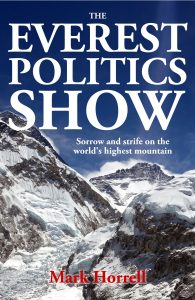 Sorrow and strife on the world's highest mountain
In April 2014 Mark Horrell travelled to Nepal to climb Lhotse, which shares a base camp and climbing route with Mount Everest. A devastating avalanche swept across the mountain, and suddenly he found himself witnessing the greatest natural disaster Everest had ever seen. When a group of Sherpas came out in protest, what happened next left his team shocked, bewildered and fearing for their safety.